Web Designing
is among the most popular software related work to which many people are heading towards. But when it comes to
designing a website
you require adept knowledge and creativity. Because of the growing needs and to make the work easy and fast there are number of
HTML editors
available
which provide you the platform to create the
WebPages
and scripts. For those who rely on
Apple's MAC OS
there are plenty of options to choose from.
For the convenience we have listed the 5 best HTML editors which are popular and provide much of the functionally you need.
5 HTML Editors for MAC
Dreamweaver a product by Adobe, is one of the most popular professional
web development
software p
ackages available for MAC, Windows OS. It offers power and flexibility to create pages with utmost easiness and supports many languages like HTML, JSP, XHTML, PHP, and XML for the development.
Price: US $399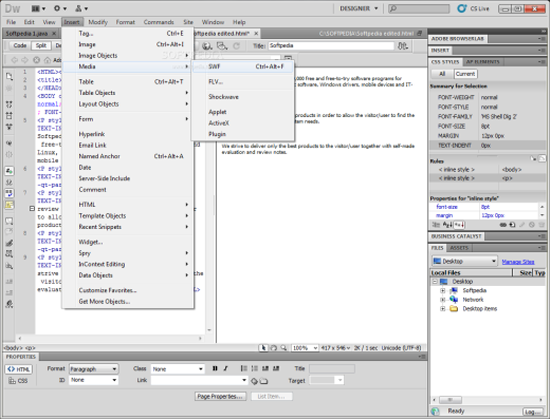 Coda is one of the most popular choices for MAC based Web Designers which provides a complete solution for web development. It can provide features like text editor,
file transfer
, SVN, CSS, terminal, books and others. The CODA includes many new plug-ins and features to give you a complete solution for web editing.
Price:$99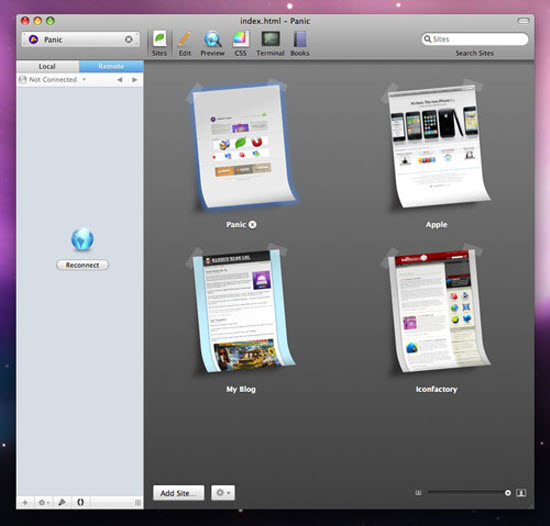 Textmate provides you the approach to the MAC operating systems into the world of text editors. It provides simple and easy way to generate powerful snippets, macros, unique scoping system, CSS-like Selectors to Pinpoint the Scope of Actions and
Settings
and others. You get a 30 day trial and after that you need to purchase it.
Price: $54
Taco is a both HTML and PHP editor for the Macintosh operating system that empowers many features to rapidly create websites. Its features include spell checking, live browser previewing, PHP previewing, syntax checking, and much more. Taco HTML Edit's Component Library provides relatively a new addition to the program that gives you quick access to 22 ready-to-plug-in, cross-browser-tested components–everything from an image carousel to a scrolling, fixed-height table. You can try the software for FREE for a month and then you need to purchase it.
Price: $24.99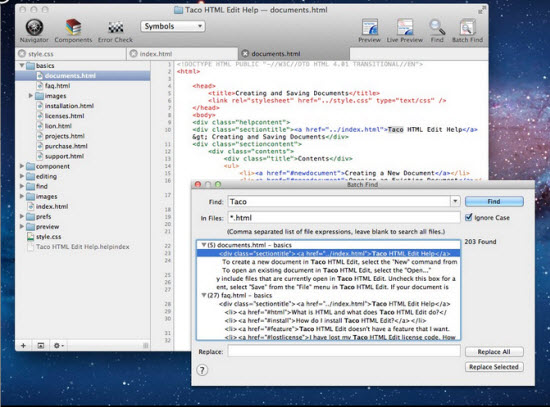 BlueGriffon is a new WYSIWYG content editor for the web developers which is freely available for the MAC, Windows and Linux users. It provides a simple User Interface allowing you to create attractive
Web sites
without requiring extensive technical knowledge about Web Standards. It supports HTML5, CSS3, SVG and MathML.
Price: Free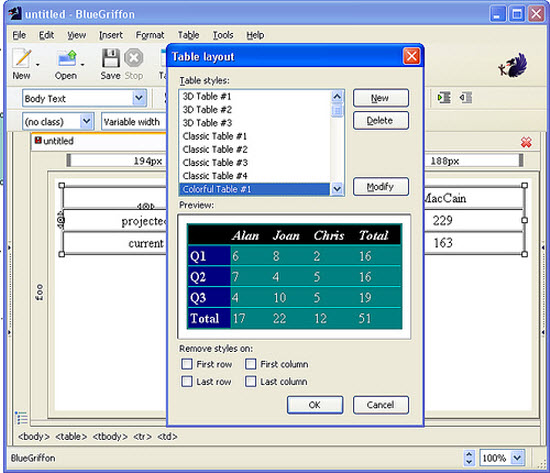 For Further Reading,